The Harmonious Volunteer Center is 

happy to announce the arrival of solutions

to address some of our civil and civic concerns.   

"Community Freedom Day"

will be held at Chalmers Park, -2800 North -29th Street, Philadelphia, PA -19132 on Saturday, July -21st, 2018.  On this day which is a festive occasion generically presented from -8:00a.m. until -8:00p.m. There will be education, Sports Exhibitions, Live local Entertainment and enjoyment.  On our -12 acres Chalmers Park and we are planning to accommodate up to -10,000 citizens.  making everyone aware of and recognizing that when Independence Day was declared in the United States of America (Not all citizens were free.

Anti Bondage Day Awareness

). We welcome Exhibitors, Vendors and Resource Organizations who wish to participate. Contact Me. Irvin B. Shannon, Executive Director, Event Planner and Activities Coordinator at: Email: hvcorder@hotmail.com Telephone: -267-595-5278.
Come Out to enjoy Community Sports Exhibitions such as Over 50 Baseball; Youth Basketball; and Touch Tag Football.
Dear Viewers of my site… Thank you for accepting the invitation to review.  As we continue with our various programs, projects, and campaigns the many posts that I have made are piling up, therefore, I am consolidating them into this update.
First is my availability schedule which is mostly by appointment. Contact me at Email: hvcorder@hotmail.com or telephone: 267-595-5278.
\\\\
HVC Shoe Drive Campaign is allowing those citizens who are under-served and perhaps disenfranchised an opportunity to improve the quality of their lives and thus improve the conditions of our neighborhoods and communities. Our organization is going national with the Shoe Drive Campaign and by doing so provides for the inclusion of citizens of all ages to volunteer to help others.   I have asked before and I will be asking again.  We have several locations in and around Philadelphia where you can drop off your shoe donations. Please donate your unwanted, unused, outgrown Shoes to the Harmonious Volunteer Center and join with our Joint Fund Raising programs whereby we can share in the money that is being produced.  This is creating an economic stimulus to provide employment along with an impact upon the quality of air in our climate and environment.
Dear Supporters of the HVC's Shoe Drive Campaign, I am pleased to inform you that our efforts are working.
Jobs have been created:   John; George; Frank; Agnes are Transportation Drivers who pickup shoes from Shoe Drop Off locations weekly.  We put gasoline in their vehicles and provide them with a small stipends for their time. Mickey handles the shoes when they arrive at the processing center and he receives a stipend for his efforts for banding and bagging shoes.  John;
Allen; Janice; Diane; and Tracy provides the material handling of the bags and They receive a stipend.  As a fund raiser the Shoe Drive Campaign is working well. Tracy and Diane are in training and they are Mobile Table Monitors collecting shoes and passing out literature. Mini Grants have been Issued to Redeem Baptist Church; Laura Sims Skate House; North Penn Civic Association; Mitzpah 7th Day Adventist Church; St. James Church; Grace Memorial Baptist Tabernacle; New Horizon Baptist Church; Redeem Baptist Church; Strawberry Mansion NAC/CDC; St. James Baptist Church   Our Shoe Drive is Diverting this toxic materials from our landfills and helping to create cleaner air in our environment.  More locations are supporting our Shoe Drive by becoming a Shoe Drop Off location.  They are listed below:
Main Line Reform Temple, Narberth / Temple Beth El, Wynnewood / Our Mother of Good Council, Bryn Mawr / Mediator Lutheran Church, -28th & Cambria Streets, / Redeem Baptist Church – 3229 North -31st Street /  Office, St. Rep. Jason Dawkins (179th) / Widener Branch Library – 2808 West Lehigh Avenue / North Penn Civic Association's Community Center, – 2800 North – 29th Street / Community Laundrymat, -1501 Montrose Street /  Laura Sims Skatehouse, Cobbs Creek Parkway & Walnut Street / New Horizon Baptist Church, Rising Sun Avenue / Foster Memorial Baptist Church, -1801 North -18th Street / Universal Kingdom of God Church, -31 North -60th Street / East Parkside Residents Association – 4168 West Popular Street / Christ Community Baptist Church, -41st Street and Parkside Avenue / First Responders, Wounded Warriors, Veterans – Rose Tree Park, Media, PA / Hooks Barbershop, 1804 W. Susquehanna Avenue / Tommy's Place Restaurant, 5511 North 5th Street / Greater Olney Library 5501 North 5th Street / Office, St. Rep. Donna Bullock (195th) / Office St. Rep. Vanessa L. Brown (190th) / Carolule House, Belmont Avenue Fairmount Park…  More locations will be added to this site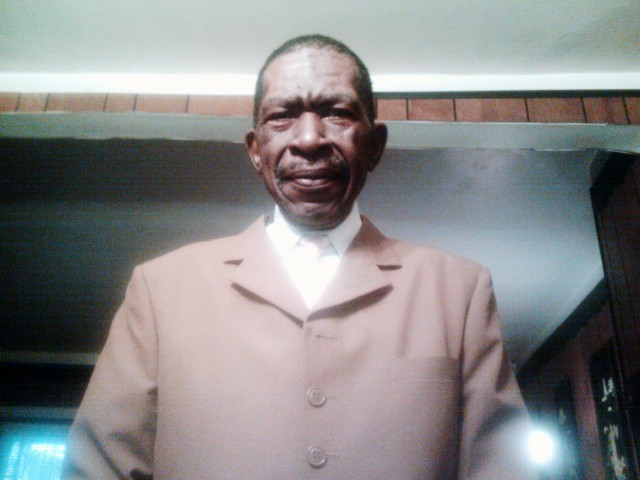 Wish to make a financial contribution:  Make your check or money order payable to the HARMONIOUS VOLUNTEER CENTER and mail to -Post Office Box 50463, Philadelphia, PA -19132 or go online to: www.gofundme.com/2b53sak
I also serve as the NPCA Activities Coordinator on behalf of the North Penn Civic Association's Community Center at Chalmers Park
*Adult Literacy Classes are Expanding The Big Read program; GED Preparation; Job Readiness Training offering Basic Academics and applicable applications. In September the Harmonious Volunteer Center donated – 2000 books for citizens.       *Now Underway Computer & Electronics Recycling Continues  and you can now donate your outdated, broken, unused computer and electronic equipment to the Harmonious Volunteer Center for the following reasons: (a) the creation of jobs. (b) Help saving the environment (c ) Basic Computer Training.  Call us for pickup arrangements if necessary.
*Community Festivals ( Planning for the "COMMUNITY FREEDOM DAY) scheduled – for Saturday, July – 21, 2018 – 10,000 expected to attend.Saturday, July 21, 2018 at  Chalmers Park  Ministries Gospel Jubilee: Midnight Cry (WMTR-800AM) Gospel Concert;  Van R. Thomas Memorial Basketball Tournament: Shoe Drive Philadelphia Day; PTTFL Football Exhibition / Over 50 Softball Exhibition
Development of Collaborative Groups CBOs / FBOs / NPOs / Associations / Small Businesses / NGOs / Government Agencies are participants in regular resource exchange meetings for planning sessions; implementation training sessions; Grant Writing; Networking; Monitoring; Impact Evaluations; and Follow Through sessions.
Meetings are held on Saturdays – 11am until – 1pm
IF YOU WOULD LIKE TO CONSIDER BEING A SHOE DRIVE COORDINATOR IN YOUR STATE, you are welcome to contact me for details.  Irvin B Shannon at Email: hvcorder@Hotmail.com.  My -267-595-5278